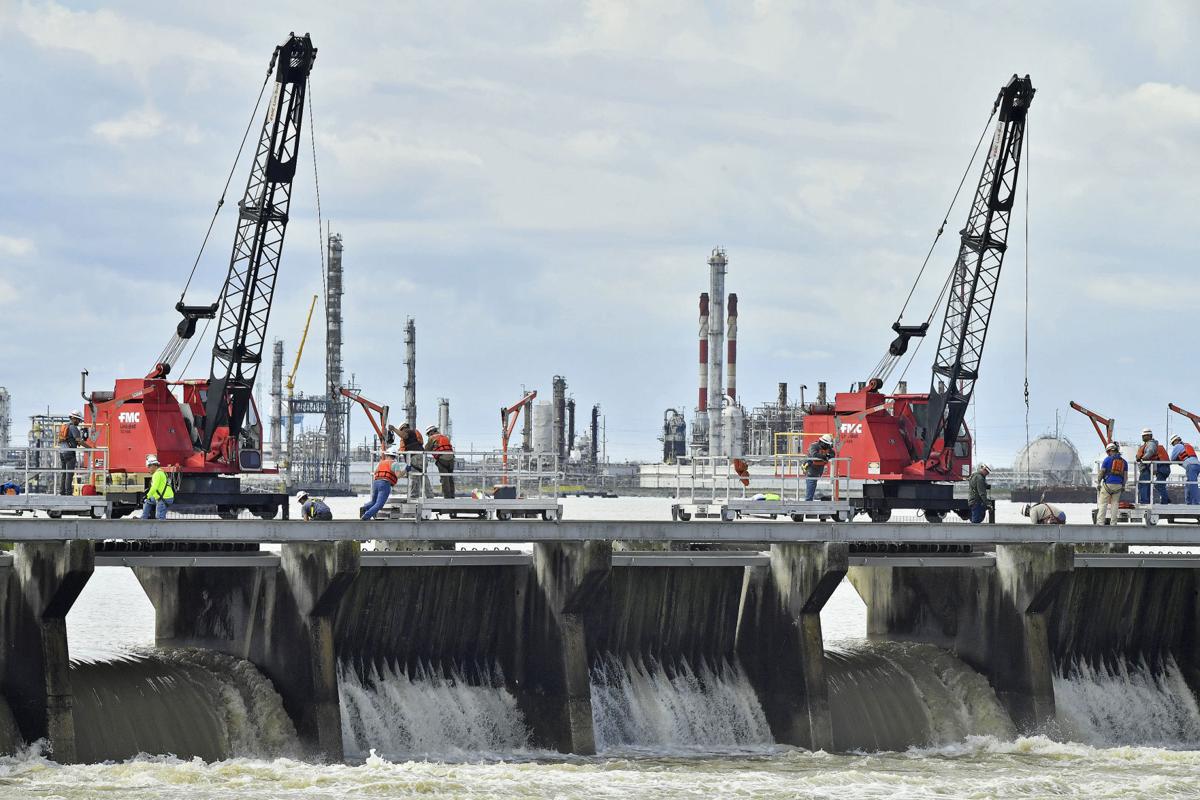 Rising waters in the Mississippi River could require the Bonnet Carre Spillway to be reopened next month, which would the first time in history the nearly 90-year-old structure has been used twice in a single year.
The Mississippi is predicted to crest next month at just below the height that normally would trigger the opening of the spillway. The U.S. Army Corps of Engineers, which operates the spillway, is monitoring forecasts closely, spokesman Ricky Boyett said.
"Right now its a definite possibility but we don't have enough information to say for certain," Boyett said.
Current forecasts show the river rising to 16.9 feet above sea level at the Carrollton gauge on May 11.
That's just shy of the 17-foot height that roughly corresponds with a flow of 1.25 million cubic feet per second of water in the river, the rate the 20-foot high river levees in the New Orleans area are designed to handle. If the river exceeds that rate and keeps rising, the spillway is opened to divert water into Lake Pontchartrain.
It's not clear whether that will be the case next month. The current forecast calls for the river to start falling before it reaches 17 feet.
"We'll be hovering around that trigger for a while," Boyett said.
But that could change if there is rain in the basins that feed the Mississippi, Boyett said. Officials should have a better idea over the coming week what to expect, he said.
The potentially historic reopening would come during an already unprecedented year for the spillway. When the spillways bays were opened in late February, it was the first time in history the structure had been used in back-to-back years.
The spillway remained open for 43 days and its last bays were closed on April 11.